H-litters data
| | |
| --- | --- |
| Date of birth: | 11. Oktober 2010 |
| Male: | "SKCH Valley of the Wind`s a Bit of Soul" (Kirk) |
| Female: | "ÖCH Kings of the Dawn blue Bead" (Lela) |
| Puppys: | Hortensia, Himaliya, Harmonia, Heliane, Henna, Hyacinth, Humphrey, Harvey, Hydra |
Rüde
Kirk
(Austman`s Real Riot x Landmaster look like Angel)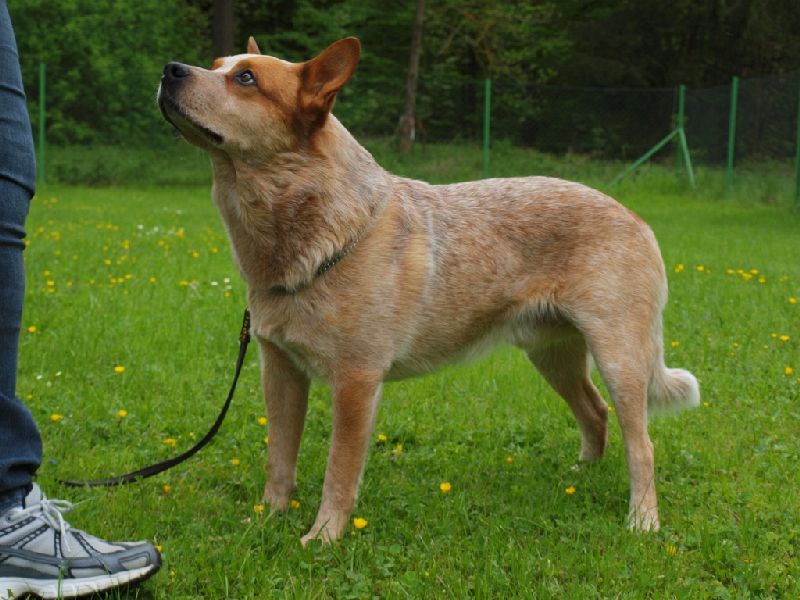 Hündin
(Doc Bar Cidabro x Landmaster Silver Bells)
On 11 Oktober 2010 the H-litter of Kirk and Lela was born.
Lela threw 3 males in blue and 6 females in red and blue, all puppys have masks, one female is a plaineface, one red female has a tail spot, no puppy has bodyspots.
I was with Lela two outstanding throws, even one with Pavesi and once with a Landmaster males. So I decided this time a male to use the two lines
combines.

It will be back with 50% high blood Landmaster share and hope for such a fantastic, balanced temperament, like my Bubba x Lela puppies.
Final inspection on 9. December 2010
All puppies are healthy and without defects. All have a correct scissors bite, and with all males both testes descended.

BEAR test on 12 December 2010
Test was done in the hospital with Dr. Mitter Treffinger Biberauer. All 9 puppies are bilateral hearing!

We got puppies in red and blue.
All puppies from the litter will be obligatory A PRA.

Here you will find the Pedigree of this mating